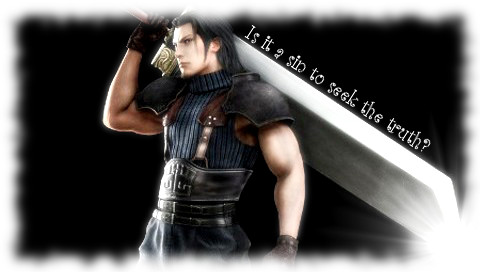 Yurusu Kessho
-------------------------------------------------------
Yurusu watched closely, as he walked his circle, counting along with her. As he did so, he closed his eyes, getting a feel for the earth around her. After a ten-second eternity, the box dropped, Clarissa fluidly launching a chunk of earth at him. His reflexes were faster, this time, raising a sharp triangle of earth, to distribute the force of the blow to two sides, lessening the impact that one surface had to deal with.
Hey, maybe Yurusu could take something away from this, too?
"Your movements are closely akin to that of a Waterbender- fluid and methodical, a lot less rigid than your average Earthbender. That means you could do a lot more in less time, but you aren't gonna have as much punch to your attacks.
Your rock was heading toward my back- toward my sword. Instead of listening for my footfalls, or waiting for the vibrations of my footfalls to come to you, reach out into the ground with your chi. Look for places the ground bends, just a little, under the weight of a person.
For our next exercise, I'm gonna launch myself in the air. I want you to cover your ears, and try to find where I land using
only the chi-searching method.
I'll be raising you up, a little bit, to dampen horizontal vibration, and then, on the count of three, we'll begin."
After a pause, to allow his words to register, he slowly raised a flat circle of rock, underneath Clarissa, wide enough to stand on comfortably, but the composition too thick to easily recognize vibration.
"Three…..two………one…..go."
Having said that, he launched himself not too high in the air, launching three other rocks up from various sides of clarissa, to add an element of confusion, throwing his sword behind him, to where he had stood previously. Landing on one of the rocks, he bounced, landing relatively softly, 70 degrees left of Clarissa's current facing. He made no noise, and held his breath, waiting for a response….